Josephine Siao Capsule Reviews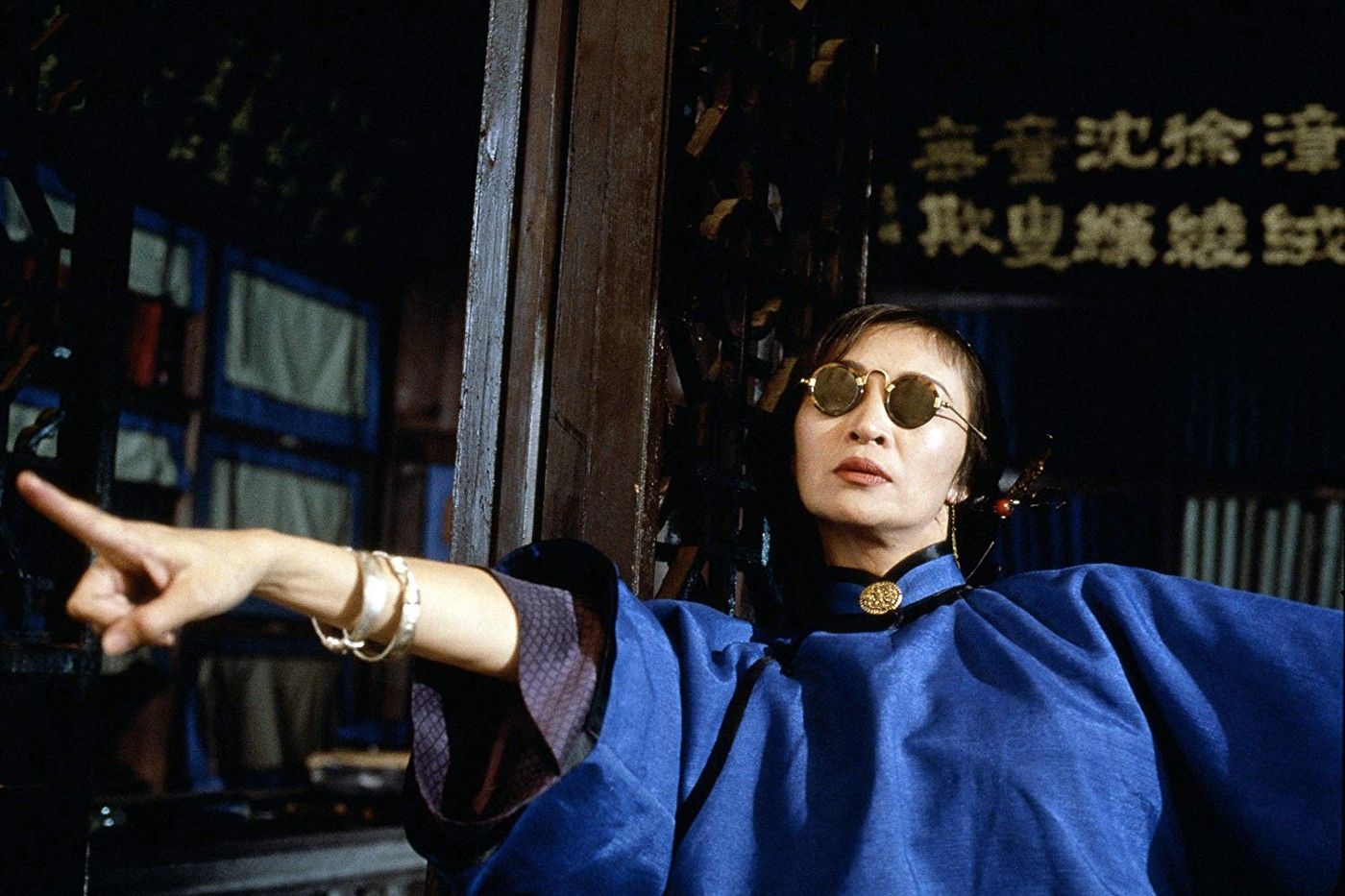 Jumping Ash (Josephine Siao & Po-chih Leong, 1976) — July 7, 2017
The intersection between Hollywood exploitation and the Hong Kong New Wave, though the former may be the accidental byproduct of watching a cropped and dubbed version of this, apparently made for some kind of TV broadcast. Co-directed and co-written by Josephine Siao (with Po-chih Leong and Philip Chan, respectively), it's a typical cheap 70s cop vs heroin dealers actioner, a Shaft knock-off with better fight scenes. Siao gets top billing, but she's barely in it, instead it's a vehicle for the generically hunky Callan Leong, an honest cop on the trail of a gang lord played by Nick Lam, who looks exactly like a Chinese Edward Arnold. A key film in the move toward realistic location shooting in Hong Kong, its handheld, documentary style images of the Kowloon Walled City and other iconic street level locations alone compensate for the looseness of the plot.
The Spooky Bunch (Ann Hui, 1980) — July 31, 2019
As far as I could tell, a fun, goofy ghost comedy with Josephine Siao being silly and Kenny Bee not doing much while they and a theatrical troupe are harassed by a gang of deceased soldiers and a dead actress named Cat Shit. The version I watched is a dub of a really bad VHS. Here's hoping it gets restored sometime soon like Ann Hui's The Secret and The Story of Woo Viet have been.
Of the eleven films Kenny Bee starred in in 1980, one was this, Ann Hui's second film and another was Cute Girl, Hou Hsiao-hsien's first film. The star of Hui's first film, Sylvia Chang, also starred in Edward Yang's first film. And Bee and Chang starred together in Tsui Hark's Shanghai Blues. Point is: the Hong Kong New Wave and the New Taiwan Cinema were a lot more interrelated than is generally believed.
Hu-Du-Men (1996) — March 27, 2016

A backstage domestic drama with Josephine Siao as a Cantonese Opera star who is about to emigrate to Australia with her husband and her step-daughter. She meets an aspiring actress (Anita Yuen) who has an abusive father and a nice boyfriend. Her husband's upset that his daughter appears to be in a lesbian relationship with a short-haired girl. And her co-performers are giving the innovative young director she's hired a tough time. Siao negotiates it all with the kind of intelligence and charm that demonstrates why she was possibly the best actress in the world in the late 20th century who remained almost totally unknown in the United States. (If you know her at all, it's probably because she played Jet Li's mom in The Legend of Fong Sai-yuk).
Somewhat weird trivia: Fruit Chan was the assistant director on this film, one year before his indie breakthrough Made in Hong Kong, while director Shu Kei served as assistant director on Yim Ho's 1980 New Wave touchstone The Happenings (which Shu also co-wrote). Shu Kei is better known as a prominent film critic, he also worked as the PR man for late 80s powerhouse studio D&B Films.