Missbehavior (Pang Ho-cheung, 2019)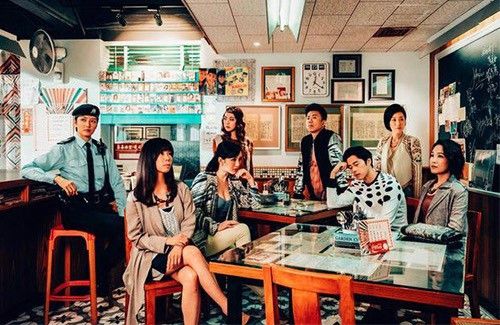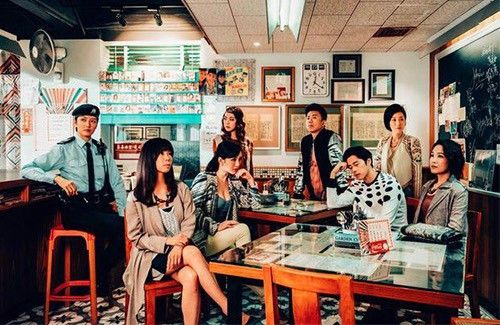 This week's snow has certainly thrown a wrench into my Lunar New Year movie-watching plans, but fortunately my kids' school actually started on time today so I was able to make the long drive to the Pacific Place to catch an early morning show of Pang Ho-cheung's latest before it disappeared forever. Famous as the director of the Love in a. . . series of films, the first of which, Love in a Puff, was a vibrant breath of fresh air into the mostly moribund Hong Kong romantic comedy genre. Notoriously given a Category III rating (the equivalent of our NC-17) because of its use of foul language, it captured life among the disaffected professionals of an urban metropolis, at once highly culturally specific in its language and references while universal in that its story could take place in any highly developed center of global capitalism. The sequels continued in this vein, along with the fine but unrelated 2014 rom-com Women Who Know How to Flirt are the Luckiest. Missbehavior does as well, though it is not a romance but rather an ensemble farce. And while it's a great deal of fun, it's Pang's least interesting, and least essential film to date.
Reportedly put together in just two weeks, Missbehavior is about a group of old friends, all young urban professionals who have grown estranged from each other for various reasons, who band together to help out a friend who is in trouble at work. She managed to misplace her boss's bottle of breast milk, and every works together to find a replacement by the end of the day so she doesn't get fired. The plot alternates madcap schemes for milk retrieval with flashbacks that explain how various pairs of the friends became alienated from each other. It's little more than an excuse for Pang (and us) to hang out with a bunch of fun actors goofing off, and on that level the film is a delight. Occasionally it gets bogged down in lesson-learning and hugging, which feels extremely heavy-handed in a film so packed with ridiculous gags (from wordplay which is pretty funny even in translation to the basest body humor).
Gigi Leung heads the cast and seems the most like a real actor. But the best performance, no surprise, comes from Lam Suet, as the world's worst waiter. Other familiar faces abound: Isabella Leong, Miriam Yeung, Derek Tsang, June Lam, Roy Szeto, Susan Shaw, and many more.