Kung Fu Stuntmen (Wei Junzi, 2020)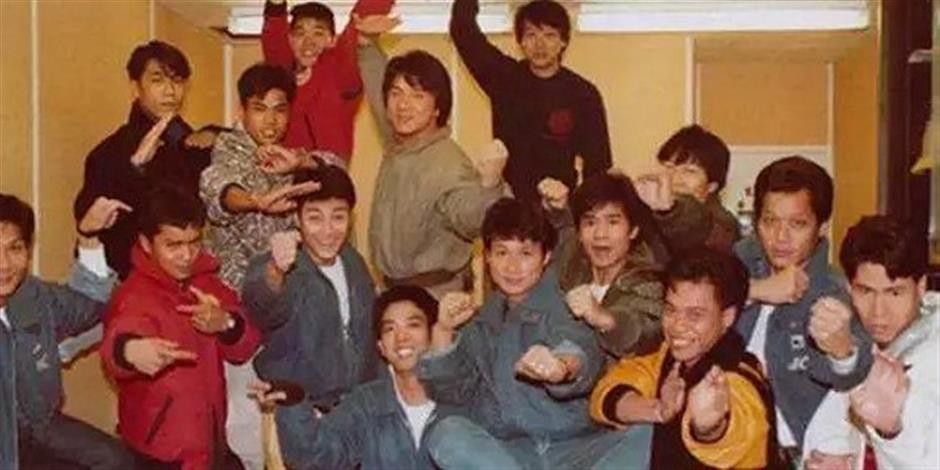 Wei Junzi's documentary Kung Fu Stuntmen is about exactly what it says it is: the people who made Hong Kong action cinema the most breathtaking in the world for the past 60 years. It's also about the decline and fall of that cinema, about nostalgia for a past golden age, and a lament that nothing like it will ever be seen again. For a big chunk of the 20th century, Hong Kong was home to one of the greatest cinemas in the world. Only Japan, India, and the United States could boast local industries as accomplished and productive at creating popular genre entertainments as well as esoteric and experimental prestige cinema. The stuntmen (and women) who gave Hong Kong action cinema its unique creative energy were essential to both: they're a big part of the reason why so many of Hong Kong's best art films are also action movies.
There are of course still very good films being made in Hong Kong, but I'd suggest that 2014 was the last year for the truly distinct, independent cinema that developed there in the wake of World War II and the Chinese civil war. The process of Hong Kong cinema's absorption into Mainland China began with the Handover in 1997 and slowly accelerated over the next couple of decades, with holdouts like Johnnie To's Milkyway Image and directors like Herman Yau and Fruit Chan holding the line as long as they could. But the slow erosion of the industry, swallowed up by the massive potential of the Mainland market and its booming economy's near-limitless resources, was inevitable, especially once the PRC's popular cinema began churning out work in earnest in the 2010s. Hong Kong's great directors, increasingly reliant on the Mainland for both audience and production funding, by necessity flattened out the uniqueness of Hong Kong culture in their work, conforming to Mainland censorship and cultural norms, to the point that now there are very few films that retain the flavor of that remarkable blend of East and West, North and South, that was the colony in its heyday. In retrospect it looks like Chan's The Midnight After and To's Don't Go Breaking My Heart 2 were the last gasps of a dying industry. Almost everything that's followed is either a pale imitation or a conscious nod to past glories.
But what a glorious past. Kung Fu Stuntmen features interviews with as good a collection of stuntmen and directors as one is likely to find in one place. A few key stars and directors are missing, but the emphasis here is less on big names than it is on the men and women who did not become stars. The great choreographers (Sammo Hung, Yuen Woo-ping, Stephen Tung) are interviewed, and everyone talks about Lau Kar-leung, but we don't see John Woo or Ann Hui. Yuen Wah talks about working with Bruce Lee and Jackie Chan, and we hear from several members of the Chan's stunt team, but we don't hear from Chan himself. Fellow Little Fortune Yuen Bun is interviewed, but not the man for whom he's choreographed so many great action scenes, Johnnie To. The stories they tell are of a world of undereducated and overtrained athletes and artists, kids from the Peking Opera schools forced to find work at the movie studios as cinema replaced opera as the dominant popular entertainment in the post-war era. Again and again there are stories of insane, highly dangerous stunts done with little hesitation as much for individual and collective pride and one-upmanship as for the art of cinema. In short, it's the story of a large group of lunatics who out of sheer determination and willpower who captured on film ridiculous things that no humans had ever done before and likely never will again.
The film is essentially a propaganda piece for the Hong Kong Stuntman Association, which is something like a union and training ground for a new generation of stunt performers. It's telling that so many of the workers interviewed for the documentary are now in late middle age if not older. The vicious cycle of the industry's decline is described: less production means less work means fewer stuntmen means less interesting action which means smaller audiences which means less production. The Association tries to fill in the gap in production by training young men and women outside of actual film sets, and there's speculation and hope about the vast talent potential of the Mainland. But there's no mention of computer generated imagery, the true culprit in the death of the stuntman's art. As Hong Kong cinema has been swallowed by the Mainland, it's also been swallowed by the cheap digital images of the 21st century: CGI monsters and sets, digitally manipulated movements and environments, have done as much damage to the character of Hong Kong film as the PRC censorship apparatus. Even the best filmmakers interviewed here, your Tsui Harks and Yuen Woo-pings and Sammo Hungs, are not immune to the creeping unreality of modern cinema. I don't think we're likely to ever again see something as purely joyous as Hung's Millionaire's Express, that loving ode to the wonder of watching people fall off of very tall buildings.