Devils on the Doorstep Capsule Reviews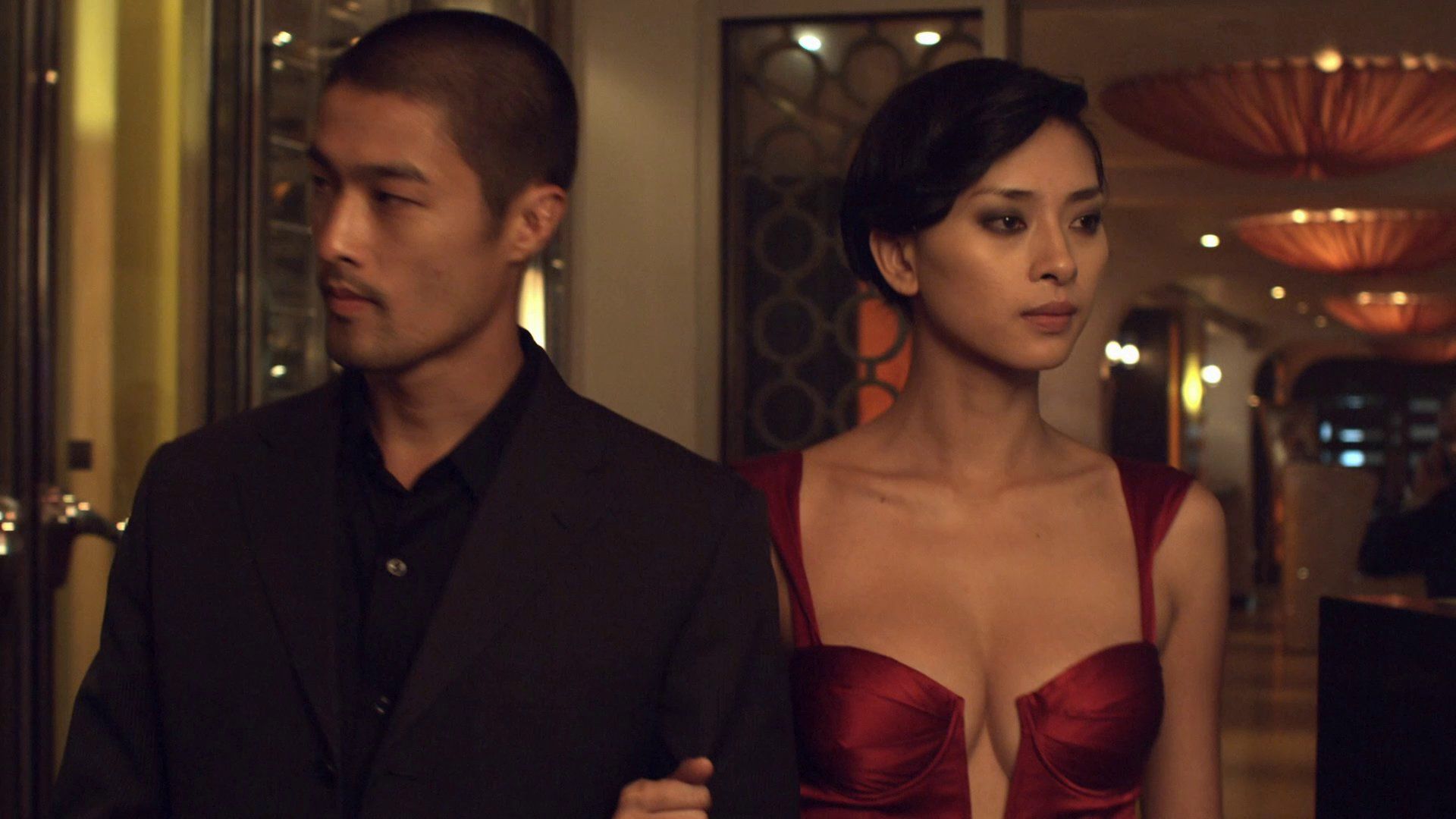 Singapore
Anthony Chen:
Wet Season (2019) — September 28, 2019

Literally everything but the plot is great. All the details, performance, sound design, subtext about language and changing culture: great. Plot though — totally generic.
The Breaking Ice (2023) – September 13, 2023
Singaporean filmmaker Anthony Chen's most impressive career achievement to-date might have come during the 2013 Golden Horse Awards, when his debut feature, Ilo Ilo, won the Best Picture prize, in the process beating out Tsai Ming-liang's Stray Dogs, Wong Kar-wai's The Grandmaster, Johnnie To's Drug War, and Jia Zhangke's A Touch of Sin. Chen's second film, Wet Season, is a pretty good, if a bit generically plotted, May-December romance story between a teacher and one of her students. The relationships are complex and nuanced, helped by a terrific lead performance from Yeo Yann Yann (lately seen on the Disney+ TV series American Born Chinese, alongside Michelle Yeoh and Daniel Wu). Chen's latest feature — and his second this year, after an English language film that premiered at Sundance — is Mainland Chinese production The Breaking Ice, which premiered at Cannes and is now playing as part of TIFF's Centrepiece section.
Liu Haoran (star of the Detective Chinatown series) plays Haofeng, a lonely young man from Shanghai who finds himself in Yanji, a town on the frozen border between China and North Korea. Wandering around, Haofeng meets and befriends a tour guide, Nana, played by Zhou Dongyu (Soul Mate, This is Not What I Expected), and her friend, Xiao (Qu Chuxiao, from The Wandering Earth), who works in his aunt's restaurant. The three youths roam around the town for a few days, drinking, dancing, seeing the sights, and trying to walk up to a remote mountain lake, all the while slowly revealing tiny bits of the backstory that led them to be sad twentysomethings.
Most of said backstory is left vague, which is fine because it doesn't really matter anyway. Zhou's Nana gets something close to a coherent narrative — her past involves something about being a figure skater and injuring her foot — but her two male counterparts really don't. We know that Liu's Haofeng and Qu's Xiao are both melancholy, unfulfilled, but the film doesn't probe to deeply, seemingly viewing this as a generation-specific ennui. On the other hand, Nana's story, which vaguely involves being a figure skater and injuring her foot, tends to seem petty in comparison to whatever it is that we imagine the near-but-not-quite-suicidal Haofeng is going through.
To Chen's credit, one can easily imagine a lesser director playing up Nana's quirkiness, framing things almost entirely from the male Haofeng's perspective, and giving us a kind of Chinese Garden State (God forbid). Thankfully, Chen just lets his three actors wander around, finding small bits of business for them to do — eating noodles in a park at 4:00 AM, trying to steal books from a bookstore, having somewhat awkward sex — and the film is all the better for it. Many of the images Chen finds are quite lovely, if conventional: the snowy mountain, walls of lights, various clubs of probably just as disaffected youths enjoying the various singers on-stage, a maze built out of colored blocks of ice that might as well have a big sign with the world "Metaphor" posted on it in blinking lights. All in all, one could call The Breaking Ice a much less rigorous, and thus somewhat more mainstream-appealing, Millennium Mambo.
Eric Khoo:
Ramen Shop (2018) — July 21, 2018

After his father, a successful ramen chef, dies, a young man heads to Singapore in search of his mother's family. Gauzy flashbacks fill in his parents' back story in-between meetings with his estranged uncle and grandmother. His father, Japanese, and his mother, Chinese, married against her mother's wishes, her hostility a result of lingering hatred of the Japanese following their occupation of the city-state during World War II. But as resentments and hatred are passed down through the generations, so too are recipes, taught from parent to child, adding personal touches learned from their own life experience. The cuisine of Singapore, with its influences from throughout East and South Asia as well as Europe is the blunt instrument of metaphor in Eric Khoo's quiet, yet maudlin melodrama. The young man's journey is as much about learning the recipes of his mother's family as it is reconciling himself to the past atrocities of his father's homeland. English serves as the lingua franca, bridging the gap between ancient hatreds, facilitating the fusion of Japanese ramen (itself a combination of Japanese flavors with Chinese noodles) with Singaporean pork rib soup (a combination of Chinese soup with Southeast Asian flavors). As a vision of transnational solidarity dramatized by a Japanese person's trip to Singapore, it's vastly more conventional and less interesting than Miyazaki Daisuke's Tourism, which is also playing at this year's Japan Cuts. But the food, at least, looks much better.
Thailand
Pen-Ek Ratanaruang:
Last Life in the Universe (2003) — May 10, 2006

A possibly suicidal Japanese librarian (he keeps failing to kill himself) hangs out with a Thai girl after his brother and her sister are killed. He's an obsessive-compulsive neatfreak while she's a pot-smoking slob. He spends a couple days cleaning up her house (right by the beach), they fall in love and then are separated and learn a lot about life and love and all that. Neither one speaks the other's language, so they spend most of their time communicating in English, and eventually each of them spends some time transformed into their deceased sibling, both of whom are cultural stereotypes (Japanese yakuza and Thai prostitute). It's Harold & Maude with the gap the lovers overcome being culture instead of age. It's a beautiful movie, some of Christopher Doyle's finest cinematography, though it's totally different than his work with Wong Kar-wai, more deadpan than stylish, but with moments of pure magic.
Wisit Sasanatieng:
Tears of the Black Tiger (2000) — July 19, 2013

The George Sanders Show #4: Duel of Fists and Tears of the Black Tiger
Added June 29, 2018:
The most vibrant colors of the 2018 New York Asian Film Festival come from Thailand, with a 35mm archival presentation of Wisit Sasanatieng's Tears of the Black Tiger. Emerging at the dawn of the century in a Thai New Wave alongside Apichatpong Weerasethakul and Pen-Ek Ratanaruang, Sasanatieng has become largely a forgotten figure nowadays, it seems the international arthouse circuit had room for only one Thai director, and it chose Weerasethakul. As far as I can tell, none of his subsequent films were ever commercially released in the US, and even Tears of the Black Tiger only got a limited release in its proper form from Magnolia Pictures, after it had been recut and shelved for years by Miramax.⁠
Which is a shame, because the film is one of the true marvels of the 2000s, a kaleidoscope of pinks and greens, fake backdrops and Thai pop music. An homage to (and most definitely not a parody of) the Thai melodramas Sasanatieng grew up watching, it's also informed by a whole history of all-caps cinema, from American musicals to Italian Westerns, Indian masala films and Hong Kong Heroic Bloodshed sagas. Tears of the Black Tiger, in its seriousness, confronts these passé cinematic forms on their own terms, without the veil of irony, and so captures the bleeding heart of expressive cinema in all its overwhelming, delirious glory.
Vietnam
Lê Thanh Sơn
Clash (2009) — June 17, 2020

A fairly standard gangster action movie, with shades of Kill Bill and a smattering of John Woo, enlivened by impressively quick and well-choreographed action and two bona fide superstars in Veronica Ngô and Johnny Trí Nguyễn.
Those two are so pretty I honestly had trouble following the plot. Hong Kong cinema has been looking for action stars like this since the Handover and the best they've found is Nick Cheung and Max Zhang.
Charlie Nguyễn
The Rebel (2007) — June 18, 2020

I really like the way Johnny Trí Nguyễn jumps in the air and spins around before kicking someone in the head.
This is kind of like House of Flying Daggers, but done more in the style of the first Donnie Yen Ip Man movie. The action has that same kind of fast, precise, bone-crunching as in Donnie's 2000s movies with Wilson Yip, but it's more thoughtful in its anti-colonialist plotting.