Bong Joonho Capsule Reviews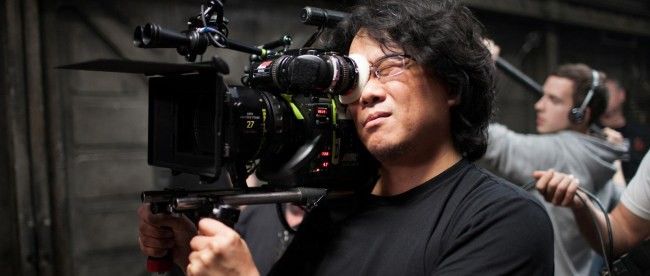 Memories of Murder (2003) — September 13, 2019
It always seems like Bong's movies, while they're good and I like them, are never really quite as good as they probably should be.
Like how Mother is just a worse version of Poetry, or Shin Godzilla is a much better The Host, or this is just not as good as Zodiac.
Hoping that changes with Parasite, which I hear is just a better version of Shoplifters.
The Host (2006) — September 11, 2019
Aren't we all just waiting for Bae Doona to kill the monsters we've created?
Mother (2009) — December 31, 2010
In a plot eerily similar, and yet totally different, from Lee Changdong's 2010 film Poetry, Kim Hyeja sees her developmentally disabled son accused of murdering a young girl. Initially she pleads for help from the police, former customers (she's an unlicensed acupuncturist), an arrogant attorney, and even the victim's family, each time adopting a submissive tone of voice and humble mannerisms, straightening and saddening every time she gets shot down. Eventually, with some advice and help from one of her son's friends, she takes it upon herself to investigate the crime and find the real killer. Her actions once she does are what limit this to being merely a clever genre exercise with a cynical, rather depressing view of the world. It's as funny, at least in the beginning, as director Bong Joonho's last film, the very fine monster movie The Host, but it leaves you cold. Poetry, on the other hand, has a much more expansive and tragic view of life and its characters, a real affection for them that Bong's more narrow film doesn't allow. Or at least, in the film's final scenes, our sympathy with the Mother either feels forced at best and satirical at worst.
Snowpiercer (2013) — June 30, 2014
The George Sanders Show #38: Snowpiercer and Virgin Stripped Bare by Her Bachelors
Parasite (2019) — September 28, 2019
If nothing else, it's better than Shoplifters.
Even if it isn't great, and it probably isn't but I don't know, it's a bona fide miracle that this won the Palme d'Or.
Added February 9, 2020:
Winner of the 2019 Academy Awards for Best Original Screenplay, Best Director, Best International Film, and Best Picture.