The Rescue (Dante Lam, 2020)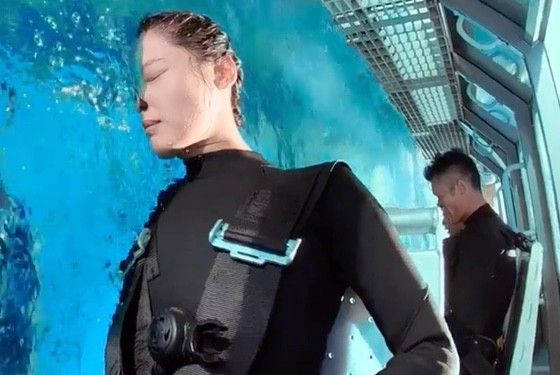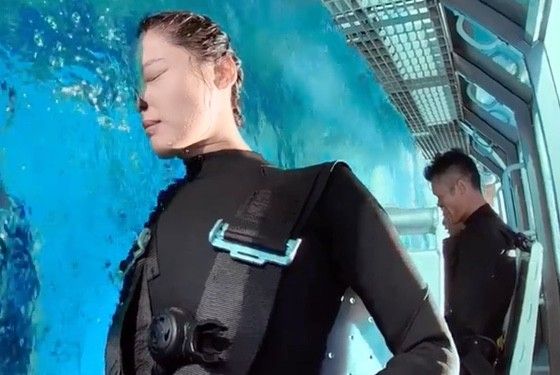 Dante Lam's latest propaganda piece for the Chinese military, following 2016's Operation Mekong and 2018's Operation Red Sea (one wonders if he wanted to call it Operation Rescue, but someone explained to him that that name was already taken), was supposed to anchor the 2020 Chinese New Year box office. Instead, COVID cancelled everything and the movie only made it out on Chinese screens almost a year later, in December 2020. It also briefly appeared on a handful of screens in the US that Christmas week. The result was a box office disaster, failing to make back its reported budget, a remarkable feat for a nationalistic film given standard PRC accounting practices. And yet, the movie's really not that bad.
Lam got his start making gritty crime procedurals in Hong Kong, and his commitment to the action set piece remains unwavering. The Rescue is about an elite force of the Chinese Coast Guard: they fly into dangerous places, places that are either on fire or very wet or both, on helicopters and save people. Eddie Peng (maybe the one bonafide movie star to come out of Chinese language cinema in the past decade?) is the brave, handsome and somewhat reckless leader of the team, Xin Zhilei (star of the great 2016 film Crosscurrent) is the new helicopter pilot, a stickler for the rules. The cast is filled out by the usual sorts, led by Peng's buddy who wants to get married and is therefore doomed and Peng's adorable moppet of a son who in a remarkable double whammy also has cancer. Following the structure of most films of this sort (Johnnie To's Lifeline and its inspiration, Ron Howard's Backdraft, among them) scenes of melodramatic personal relationships are alternated with scene of melodramatic rescue.
Those action scenes are terrific: clearly mapped out and organized such that one always knows exactly what Peng and his team need to accomplish, where they need to go, and what the dangers are. There's an exploding oil rig, a truck caught in a landslide and a raging river, a plane that fails to pull-off a Sully-esque successful water landing, and a burning boat full of natural gas. It all pops in full glorious color, shot by Peter Pau, the cinematographer for The Killer and Crouching Tiger, Hidden Dragon. The rescue teams pull off remarkable feats with steel cables and underwater tools and hold their breath for a very long time, and save a lot of people. There's a training montage set to, of all things, Ben E. King's classic "Stand By Me". The message is clear and wholesome: no matter the dangers of the rapidly advancing industrial economy, the ingenuity and bravery of the great heroes of the Chinese state will always be around to do everything they can to protect the people. No matter the cost.