The Age of Shadows (Kim Jeewoon, 2016)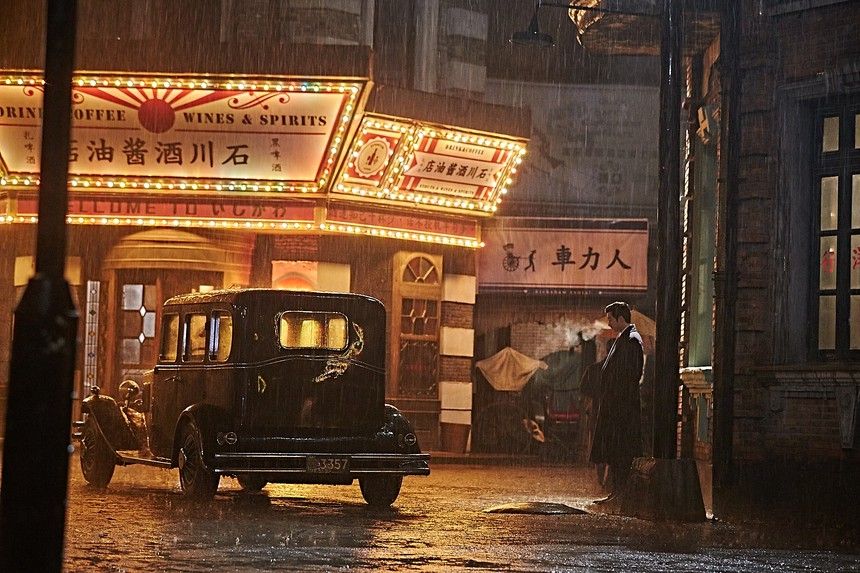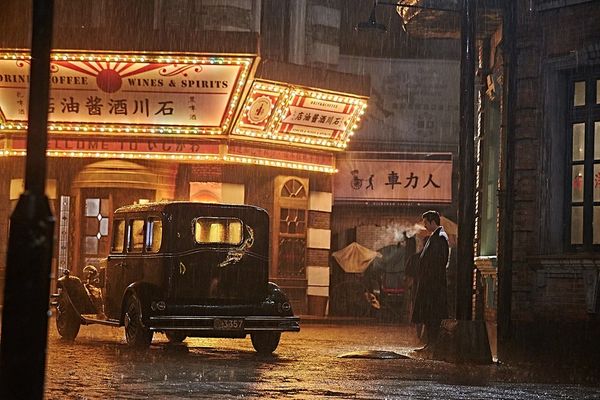 Hot off its premiere at the Venice Film Festival and the announcement of its being chosen as South Korea's submission for the Foreign Language Academy Award, the latest film from director Kim Jeewoon opened this past Friday. But not in Seattle: it's only playing at the Alderwood Mall AMC in Lynnwood and the Cinemark theatre in Federal Way, another example of the mixed-blessing that is the state of Asian film distribution in the United States. On the one hand, were this exact same film French or German, you could expect it to be picked up by one of the major art house distributors and get a nationwide roll-out, eventually playing somewhere like SIFF or a Landmark theatre. Along with that would go critical attention and a much wider audience. Instead, as Korean, Chinese, Filipino, and Indian films are increasingly only released in the US in small runs targeted at diasporic and immigrant communities, with no advance publicity and little advertising to the public at large, it's likely that if The Age of Shadows does develop an American following, it will come only once the movie is widely available to stream on the internet. But on the plus side, for those of us that happen to live near a major urban center, we get to see some of the best movies in the world in a theatrical setting, with no waiting.
And like similarly released films The Mermaid, Three, and SPL2, The Age of Shadows is one of the best movies of the year so far. An espionage thriller set during the Japanese occupation of Korea (sometime around the late 1920s), it's the best spy movie and the best World War II movie since Inglourious Basterds (I know what you're thinking, but I have an unconventionally expansive view of the timeline of World War II). Song Kangho (Memories of Murder, Snowpiercer) plays a Korean working for the Japanese police as an anti-espionage agent. He's tasked with infiltrating and eliminating the Korean resistance, and to this end is paired with a young Japanese agent. Song links up with resistance organizer Gong Yoo, who eventually leads him to the leader, played by superstar Lee Byunghun. The resistance tries to turn Song back to their side (he had been a resistance fighter years before), while the Japanese begin to doubt Song's loyalty. Trapped in an impossible situation, Song cannily negotiates his way between both sides, prioritizing his survival above all else. The moral weight of the film rests with him, and whether or not he'll ultimately make an honorable choice.
Kim alternates between tense, vibrant action sequences, filmed with a roping, fluid camera, tracking above, below, and through gunfights with a serene dexterity that recalls at times Brian De Palma at his pulpiest (say The Untouchables or Scarface), beginning with a brilliant prologue in which a Korean agent is tracked through a warren of rooftops by an infinite array of soldiers. The film then settles in for a le Carréan series of conversations, as Song and his targets/comrades test each other out, including an epic drinking bout with Song, Lee, and Gong, followed by a night of fishing. This sets up the film's centerpiece, an extended suspense sequence with all of the principals on a train to Seoul, with Song caught in the middle, the need to make a decision seemingly closing in on him (he doesn't). Kim's mastery of tone and rhythm here becomes apparent: despite the film's two and a half hour run-time, the movie runs like a breeze, never dull, always gripping.
It does falter a bit in the final section, as the fact that Kim has devoted so much time to developing his suspense sequences and primary characters means that when the secondary characters start dropping, we have no interest in them outside of the fact that the people we know seem to care about them. Han Jimin, as the lone woman in the cast, is especially underserved by the script, written essentially to be a beautiful woman who is loved by a variety of more interesting men. Han's performance is good enough to make something like a character out of her, but her fate, and those of her loyal comrades, could have been something more tragic than a plot point. Instead of emotional impact, Kim reaches for the visceral, with a handful of brutal torture sequences impelling Song, finally, to make a choice. To some extent, though, the anonymity of the supporting cast is by design: in a world where anyone could be a double or triple agent, men show up, betray someone, and are killed with alarming frequency. How can one measure collective national loyalty against one's own survival in such a world? It'd be like taking a stand on quicksand. In the end, the only people you can trust are the ones you can drink a barrel of wine with and still keep going.