Stanley Kwan Capsule Reviews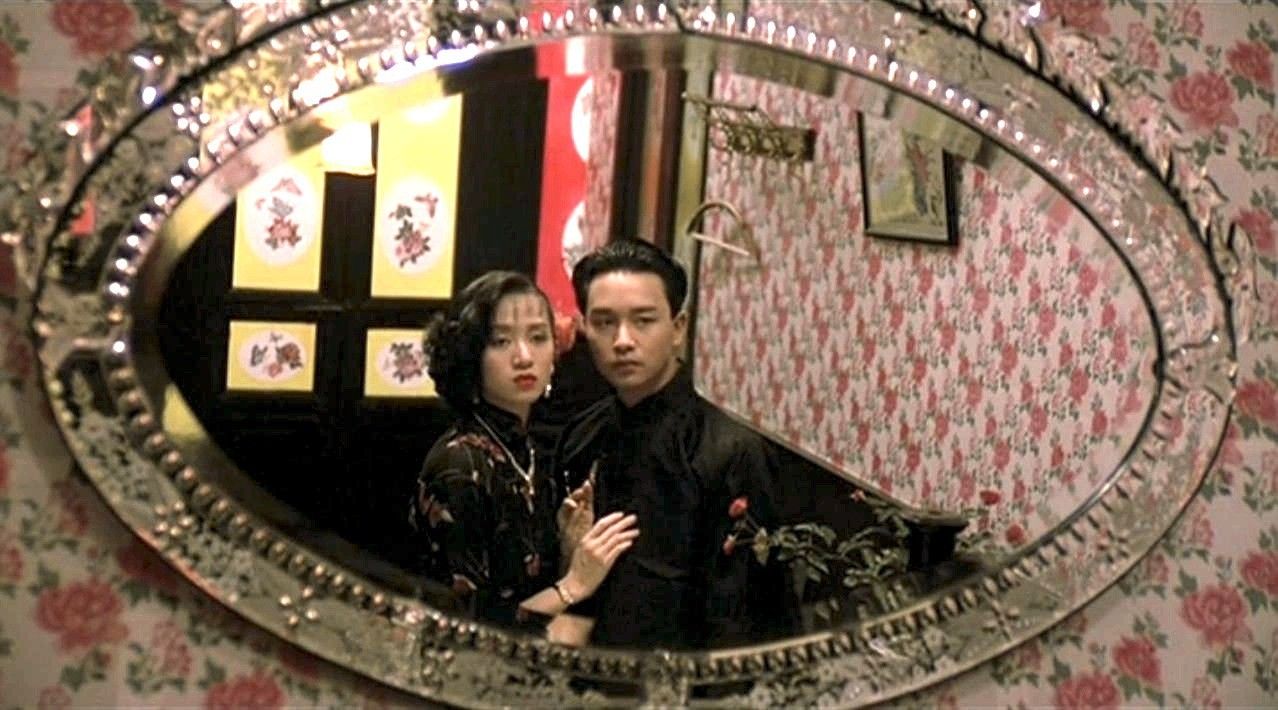 Women (1985) — March 11, 2018
Stanley Kwan's first film starts with Cora Miao abruptly telling Chow Yun-fat she wants a divorce. Seems he's been cheating on her, with Cherie Chung no less, and she's had enough. She takes their son and moves in with her mom while Chow settles in with Chung. But before long they're drawn back together, by the depressing realities of divorced life Miao witnesses among her friends (they, led by Elaine Jin, hold ghastly Single Divorced Ladies parties where they drink wine and talk only about men), and by the fact that Chung, while vivacious and sexy, is a complete and total slob.
It's a solid debut: Kwan brings a touch of New Wave realism to the relationship drama that directors before him brought to the crime and action genres, and few directors have been blessed with as strong a cast in their debut. Chow was at the brink of superstardom, and he does a fine job of being incredibly attractive while alternating between immature boy and chauvinist man.
Love Unto Waste (1986) — March 25, 2018
Stanley Kwan's second film, a kind of a riff on Nomad: young pretty Hong Kongers killing time with complicated love lives. Their world of sexy entropy is shattered when their apathy manifests itself in brutal violence and death. Tony Leung, in one of his early screen appearances, plays the center of a love triangle (or rhombus) between a model (Irene Wan), an actress (Elaine Jin), and a singer (Tsai Chin). When one of them is murdered in their home halfway through the film, Chow Yun-fat appears on the scene to investigate, but he's seemingly more interested in hanging out with them than solving the crime.
The interrelation between the Hong Kong New Wave (or Second Wave if you prefer, but that seems silly to me) and the New Taiwan Cinema becomes more apparent here: the characters travel to Taiwan for a funeral, where Jin (star of most of Edward Yang's films, as well as Kwan's first film Women) has to translate for Tony and Irene (Tony was rumored to be made a mute in A City of Sadness because his Mandarin was so badly accented), and Tsai Chin (star of Taipei Story) was married to Edward Yang at the time this film was made.
Rouge (1988) — August 20, 2013
In my first viewings of Hong Kong New Wave films I've noted that the young characters are haunted by the largely unexpressed past, the geographic dislocations and family break-ups of World War II and civil war in Days of Being Wild and the Cultural Revolution in Nomad and Stanley Kwan's Full Moon in New York. That haunting is both expressed and literalized in Kwan's Rouge, as Anita Mui's spectral courtesan shows up in 1987 Hong Kong looking for the ghost of her lover Leslie Cheung and enlisting a modern couple in her search.
As the story alternates between past and present (it begins in a 1930s brothel, a setting familiar from Hou Hsiao-hsien's slightly earlier-set Flowers of Shanghai), the flashbacks take on a meta-cinematic element, with the modern couple commenting on the story (courtesan and wealthy man fall in love, his family tries to keep them apart, they commit a double suicide) and attempting to relate it to their own lives ("Would you commit suicide for me?" "No. Would you for me?" "No."). This meta-ness is compounded by Leslie's escape from his family business into the world of acting (Chinese Opera, naturally) and the film's conclusion on a wuxia film set. We experience the past cinematically, a beautiful surface of romantic idealization, but that only serves to mask the pain and misery and betrayal of real life tragedy (paradoxically revealed in the film we, and the modern couple, are watching). The dazzling golds and reds of the ornate brothel shame the dull blue gray of the city at night. Hong Kong in the 80s is far less romantic than its imagined past. But far safer.

Full Moon in New York (1989) – May 17, 2018

Stanley Kwan's Full Moon in New York finds (Sylvia Chang) in the United States, paired with Maggie Cheung and Mainland actress Siqin Gaowa. The women are all immigrants, from Taiwan (Chang), Hong Kong (Cheung) and Shanghai (Siqin), and as their lives intersect in Manhattan they become friends. Cheung is a restaurateur and real estate speculator who breaks up with her longtime girlfriend after falling for a man. Siqin is newly arrived and married to a businessman who doesn't seem to like her very much. And Chang plays a bohemian aspiring actress (we get to see her Lady Macbeth) who shuffles from couch to couch and learns some unpleasant things about her father. Like most of Kwan's early films, Full Moon has an entrancing rhythm and is more concerned with mood than plot, a character study where action dissipates in favor of an overwhelming melancholy.
Centre Stage (1992) — May 1, 2015
"People can be very weak, but we hope to see strong people."