Spring Tide (Yang Lina, 2019)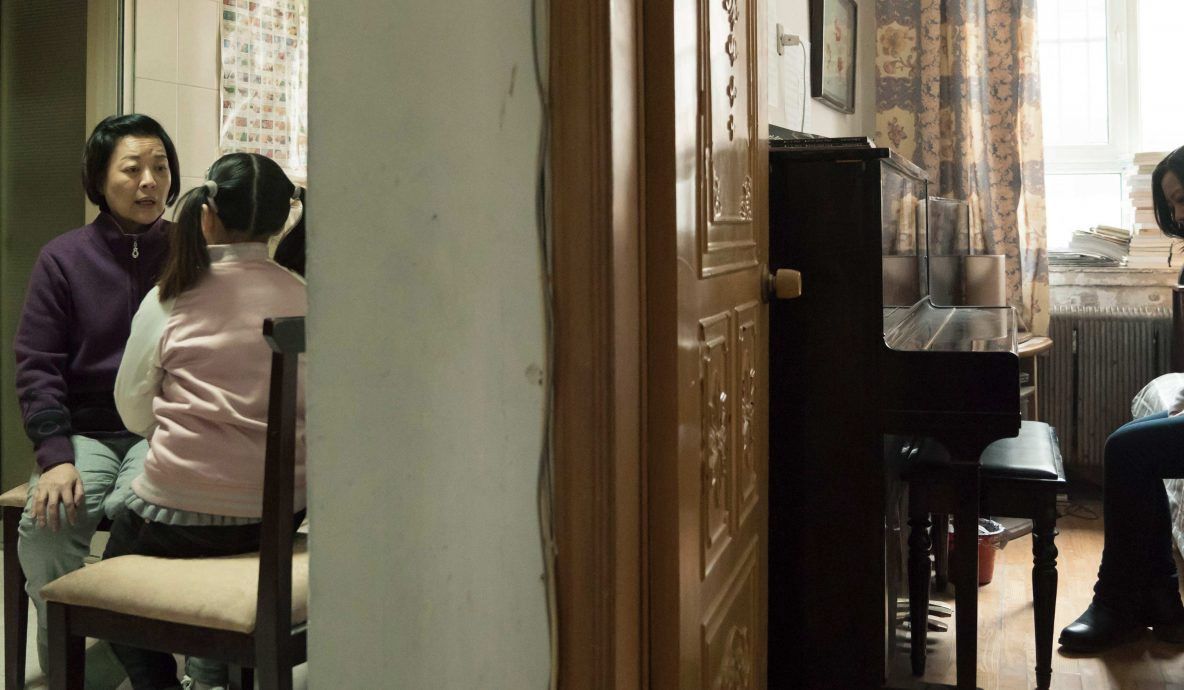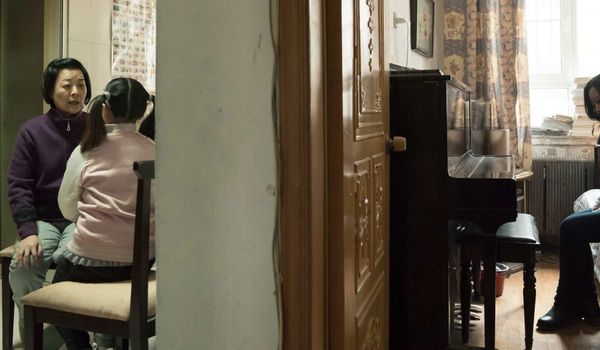 Out today from indie distributor China Lion Films, streaming through iTunes and Fandango, is one of the better Chinese films to see an American release in this plagued year 2020. Spring Tide is the long-awaited second feature film from director Yang Lina. I caught her first fiction film, the moody ghost romance Longing for the Rain, at VIFF way back in 2013, a fine film that didn't quite fulfill the trashy possibilities of its premise. Spring Tide is a more sophisticated work, part of a growing cycle of Chinese language films about fraught relationships between mothers and daughters that can be taken as more or less explicit commentaries on contemporary politics.
If Spring Tide lacks the structural ingenuity of Sylvia Chang's recent films (Love Education, Murmur of the Hearts) or the raw intensity of Yang Mingming's Girls Always Happy, it does feature two of the finest actresses working in Chinese film today in Elaine Jin (a key figure in both Hong Kong and Taiwanese cinema dating back to the mid-80s, notable for her work with Stanley Kwan (Love Unto Waste, Women) and Edward Yang (Yi yi, A Confucian Confusion) among others and Hao Lei, best known as the star of Lou Ye's Summer Palace and Mystery. Yang Lina herself was an actress, she was one of the leads in Jia Zhangke's Platform, and like that film's other lead actress, Zhao Tao, she began as a dancer. It's tempting to attribute Spring Tide's flowing rhythm and its emphasis on physicality and performance, qualities it shares with Longing for the Rain, to Yang's professional background, but regardless of the source, the result is something unique, a kind of middle ground between the jumpy anxiety of Girls Always Happy and the oppressive closeness of Lou Ye's films on one hand and the more detached, borderline surreal whimsicality lurking in Chang and Jia's work.
But at heart, Spring Tide is a domestic melodrama. Hao plays a journalist and single mother whose eight or nine year old daughter is primarily being raised by Hao's mother, Jin. Hao and Jin seem to hate each other in all the ways only family can, and the film is devoted to slowly unraveling the sources of that hate over a series of discreet encounters spread over some period of time (a few weeks, months, a year?) in their lives. It's never entirely clear which, if either, of the two women are to blame for their estrangement, rather they're contrasted as opposites who simply can't get along (for example: the outspoken Jin is seeing a kindly and gregarious musician, while the quiet and withdrawn Hao is dating, or at least sleeping with, a musician who never ever speaks). Hints are given about traumas in Jin's past life (being denounced in the Cultural Revolution, a troubled relationship with Hao's father) while Hao is under some kind of professional stress (the implication I believe is that her news stories are too depressing to generate clicks), but we're never exactly clear how much either is exaggerating the sins of the other. Instead we have a series of tense episodes building to the film's remarkable final moments, at once the most explicitly literal (as Hao monologues her side of the family story) and unabashedly lyrical (with water, symbolically key in Longing for the Rain, again playing a major role). This is also where the film's political metaphor becomes clear with its most potent image, a chorus of older women dressed in red singing a patriotic anthem, a motherland of mothers, overbearing, cruel, deceitful, but ours.