Soulmate (Derek Tsang, 2016)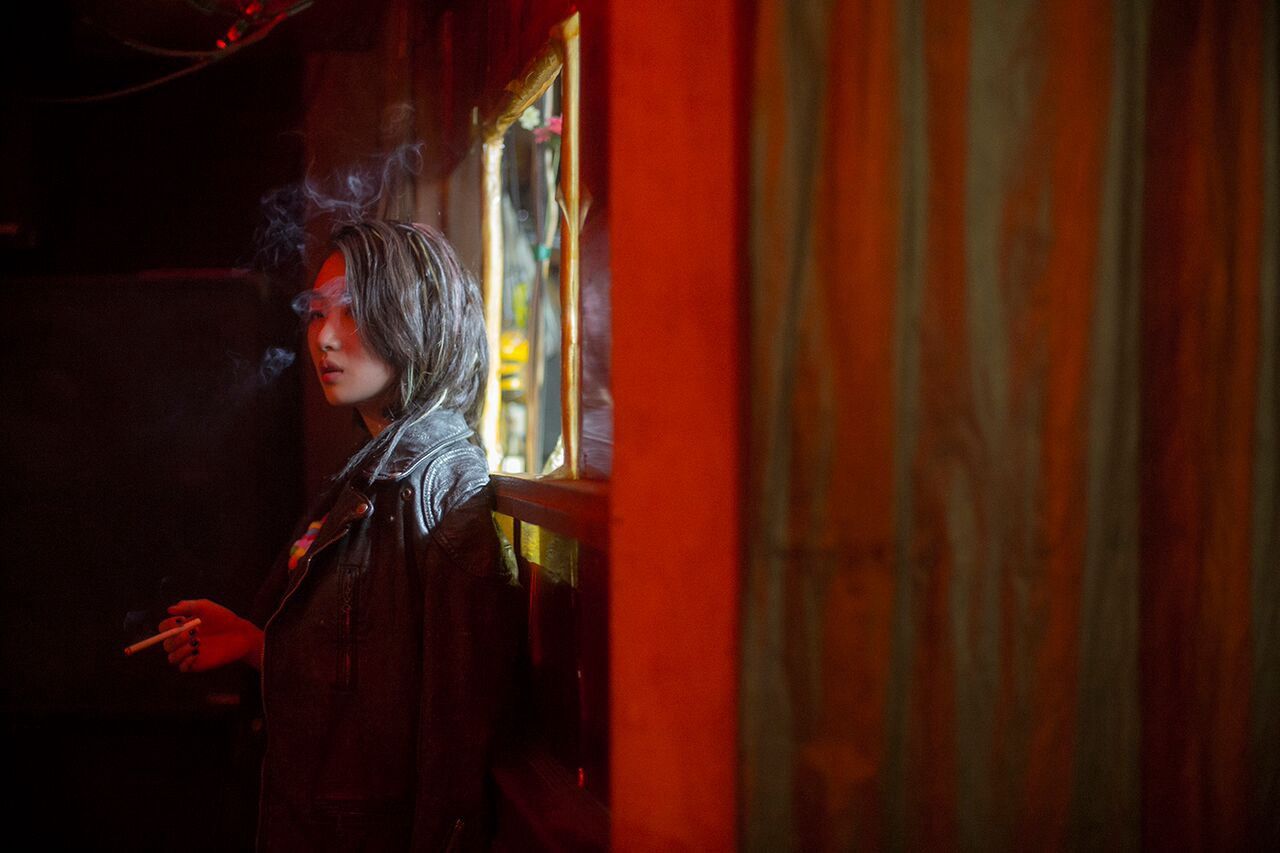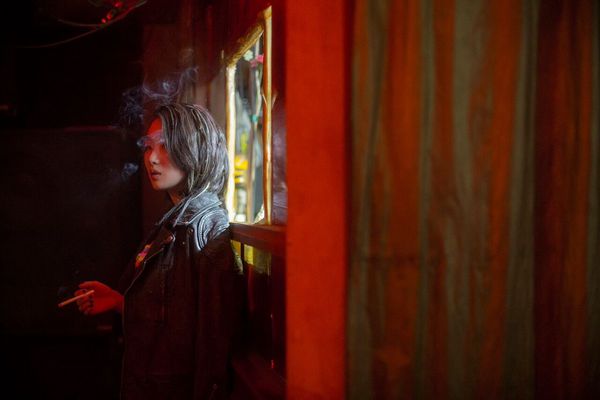 A young woman, Ansheng, is tasked by her boss with tracking down the author of an in-progress serialized web novel, as their company would like to option it for a movie adaptation. (This is a thing that happens: the best film of 2014, Fruit Chan's The Midnight After (now streaming on Netflix) was adapted from an unfinished serialized web novel written by an entity known only as PIZZA.) She's given this assignment because one of the main characters is apparently based on her: it's an account of Ansheng's lifelong friendship with a woman named Qiyue, from their instant communion as middle-schoolers to their inevitable growing apart over twenty years. The bulk of Derek Tsang's film is the text of this novel, which has the appearance of a flashback, but with a few key subjective elisions and time-warping montages, hints that reality is not as reliable as it appears. One of those montages is scored by the title track from Faye Wong's Restless (Fuzao), which speaks to the film's excellent taste within a fundamentally unoriginal framework.
Ansheng and Qiyue are a classic pair of opposites: the former the product of an unhappy home life and indifferent schooling, she wanders the world, or at least the PRC, drinking her way through odd jobs and having a marvelously sad time, while the latter studies hard, abandons her Chinese literature major for a job in a bank, and prepares to marry her high school boyfriend, Jia-ming. That boy, pretty, nice, dull, is the fulcrum on which the girls' relationship twists and turns, with bouts of passive-aggression and increasingly elaborate displays of selfishness and self-sacrifice testing the limits of their friendship. Said friendship is, on the surface, entirely unromantic, by the way, though whether that is by design (an exploration of a Platonic relationship between two women) or because one can't, at present, make films about homosexuality in the People's Republic, is an open question. Though given that the two have vastly more chemistry with each other than with their boy, well, I guess you can make of it what you will.
Within this clichéd character construction, however, Tsang and his actors find unsuspected depths—Beaches this is not. Thanks to some final act twists that follow in the Hong Kong melodrama tradition of multiple endings (one happy, one sad) allowing the audience to experience a wider range of emotion than the Hollywood tearjerker, and even topping it by adding a third twist into the mix, Tsang and his writers (the film is based on a serialized web novel by writer Qing Shan, adapted by a team of screenwriters) twist the formula almost beyond recognition, shaking the foundation not only of the filmic reality, but our belief in the permanence of our own identities.
The cast, unknown as they are in the West, are exceptionally good, delivering intricate performances that fight against the broad sentimentality of the film's lush piano score, gorgeous lighting, and impeccable hair and costuming. Zhou Dongyu, who plays Ansheng, won some small festival awards for her 2010 debut in Zhang Yimou's Under the Hawthorn Tree, while Ma Sichun, playing Qiyue, has been busy this year, appearing as well in Saving Mr. Wu and Time Raiders. This is Tsang's first solo feature as director, though he served as co-director with Wan Chi-man on two previous films. Tsang's father is Eric Tsang, a producer, director and reliably weird character actor in Hong Kong (last seen here earlier this year in Monster Hunt), and one of the film's producers is Peter Chan, who directed Eric Tsang in 1996's Comrades, Almost a Love Story, which would get my vote as the best melodrama of the past twenty years. Soulmate doesn't have that kind of depth, that film's embrace of romanticism in the face of history, but it joins a handful of bright, quiet melodramas from the past couple of years that have barely registered on American screens, along with Matt Wu's One Night Only, Yamashita Nobuhiro's La La La at Rock Bottom, and Horie Kei's Forget Me Not. While most of the conversation about Asian films in the West revolves around action movies and festival auteurs, here is yet another underexplored genre where Hollywood filmmaking has fallen behind the professionalism and experimentation of the East.