Savage (Cui Siwei, 2019)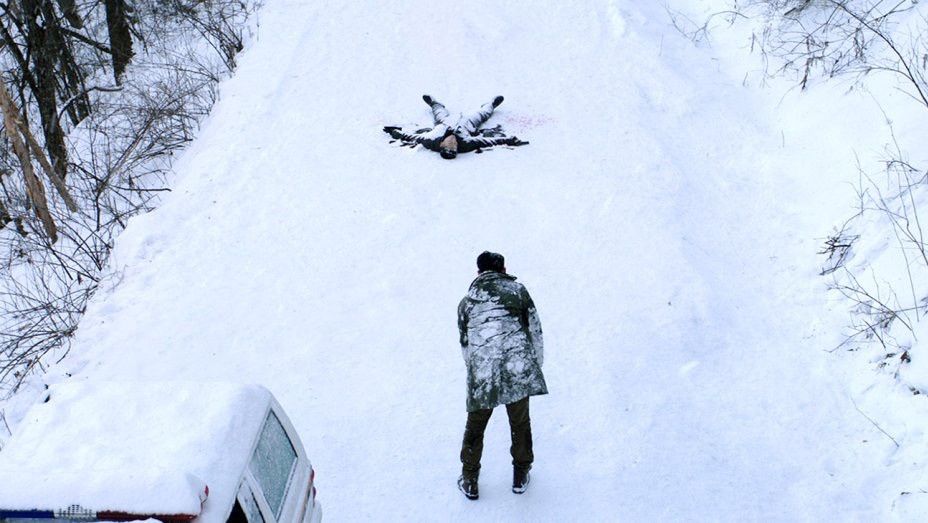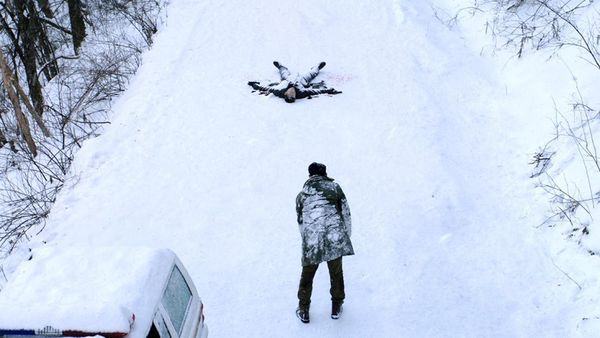 Cui Siwei's directorial debut is not, unfortunately, a remake of the classic blaxploitation film Savage (tagline: "On the streets, or in the sheets, he's. . . SAVAGE!"). Instead, it's another moody Chinese noir, this one headed by two excellent actors and set in a snowy mountain wilderness. Chang Chen plays a cop who stumbles across escaping gold thieves, led by Liao Fan. The bad guys shoot Chang and kill his partner. Chang suffers angst for a year, which even his friendship/romance with the pretty local doctor cannot cure. Then, he and another partner, in the course of chasing after some poachers hours before the biggest blizzard of the year, run into the very same gang of thieves who have returned for their stash of gold. Everyone shoots everyone with a seemingly endless supply of bullets, until all the brilliant whites are stained with blood.
Given that Cui's last credit was for the screenplay of The Island, a film which played here last year that I thought was quite well-constructed and clever, it's a bit of a shock that Savage is so shoddy. Action thriller clichés abound: the dead partner, the pretty woman in peril, the double-crosses, the double deadlines of impending storm and the doctor leaving town. There's a scene where the doctor watches Chang beat the hell out of three men in a restaurant and she responds by making out with him, fully clothed, under a running shower. The plot collapses amidst a blizzard of coincidence, and very little in the final half hour or so makes much sense.
Chang and Liao are two of modern cinema's finest serious face actors, they're great at being sad and angry at the same time. But those are the only emotions they're allowed. Still, Cui has a terrific eye, and in some alternate universe this could have been a solid elemental thriller along the lines of Track of the Cat, or at least Shoot to Kill. One stand-off takes place outdoors, in a field of tall grass covered by blinding snow, the score hinting at Morricone without the least bit of subtlety. And yes indeed two men do slide down a mountainside, firing rifles at each other as they go. Near the climax, someone drives a sno-cat into a building for no apparent reason other than it lets Cui backlight snow falling inside a room for the final showdown. But it does look pretty cool.