Raging Fire (Benny Chan, 2021)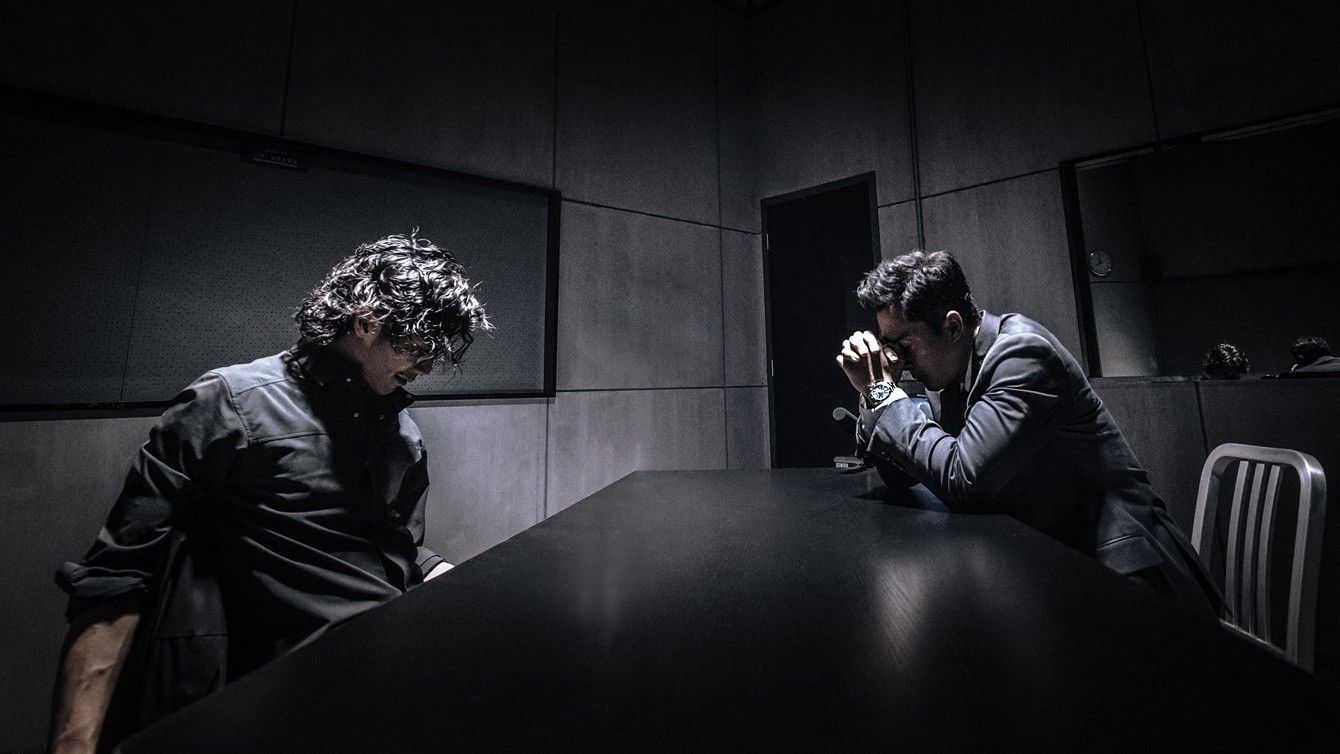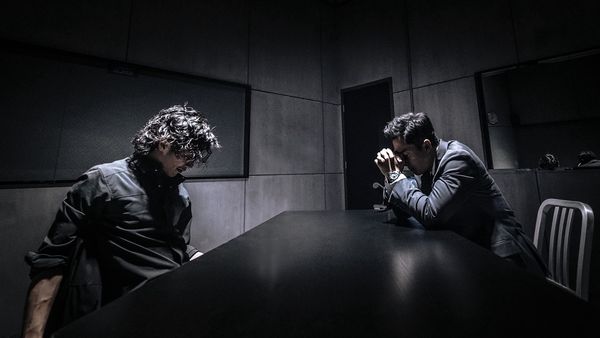 Director Benny Chan died almost one year ago, just as he was finishing his final film, the Donnie Yen vehicle Raging Fire, which is being released this weekend across North America. Chan was a reliable director of genre films, raging from A Moment of Romance (1990), one of the true romantic glories of the last Golden Age of Hong Kong cinema; to Big Bullet (1996), a cop film that in many ways anticipated the direction the genre would turn in the post-Handover era; to Call of Heroes (2016), one of the last great period kung fu films, an inventive and clever reworking of Rio Bravo; to Meow (2017), the exceptionally weird and, in my opinion, utterly delightful alien cat movie. Raging Fire is, like his 2013 film The White Storm, a throwback to an earlier era of Hong Kong cop movie, where vehicle stunts and emotional outbursts abound, but the plot is undercooked and everybody just looks a little old and tired.
Donnie plays a good cop with a pretty, young, pregnant wife (in Hong Kong movies, the cops get older (Donnie is now pushing 60), but the pretty, young, pregnant wives stay the same age). He's on the trail of a gang of bad guys who are in fact ex-cops, his former partners whom he helped put away some years before after they beat a suspect to death during an interrogation in a rainy train yard. The crooks are out for revenge on the cops who betrayed them: Donnie; their superior (who all but ordered them to torture the guy but then threw them under the bus during their hearing); the crooks they were chasing that fateful night; and even the rich guy who they were trying to save (and who similarly turned on them in the hearing). They're lead by Nicholas Tse, singer, actor, TV cooking show host, and longtime boyfriend of Faye Wong. Chef Nic seems to be the only one in the movie having any fun: his long hair denotes him as the bad guy, he flashes knives around (even during his bug-eyed calisthenic routines), and he basically kills everyone in sight.
As an investigation into the morality of police brutality, or the system which allows cops (in Hong Kong as much as America) to get away with such abuses, Raging Fire is not particularly helpful. At times it seems to suggest that these things are rare, the product of psychopaths like Chef Nic, while Morally-Upstanding Donnie (or the brave members of Donnie's new team, like Hong Kong cop movie standby "Woman Cop Who Has No Lines But Gets Shot And Lives") is the norm. But at others the sense is that Nick and his crew are absolutely the product of a corrupt and immoral system, beholden to feckless bureaucrats and rapacious business interests. It's a fundamentally incoherent film, to the point that once Donnie bends the rules to his own ends, Simon Yam is even trotted out to wink at him and cheer on his doing whatever he feels is necessary to take the bad guys down. It's enough to make one long for a Yam/Yen film from 30 years ago, Yuen Woo-ping's Tiger Cage, which even if it didn't make sense, was at least fully committed to its insanity.
But I'd suggest that a Donnie Yen is the last place one should be looking for moral/political nuance or insight. Instead, we want to see nice guy Donnie getting in fights and shooting at bad guys. And on that level, Raging Fire is pretty solid. The vehicle stunts are good, if not at the level of the wild car chase in Herman Yau's White Storm II (a film that is also creative and insightful about vigilantism), and Donnie is always a reliably entertaining action director. If his fights no longer have the pure violent energy of his best early 2000s work (again, he's a old man now), he's as creative in his staging and use of space as anyone working in Hong Kong today who is not Sammo Hung. Chef Nic makes a credible foil in their fisticuffs, but the standout sequences are shootouts: a mall sequence to open the film and a climactic chase on a city street that recalls Michael Mann's Heat, but without the control and precision. It's almost certainly Donnie's best non-Ip Man Hong Kong film since 2014's Kung Fu Jungle, and maybe going all the way back to 2011's Wuxia. Raging Fire's finest moment though comes at the end, with footage of Chan directing over the end credits. It's an understated and touching nod to a fine director who will be missed.