Poon Man-kit Capsule Reviews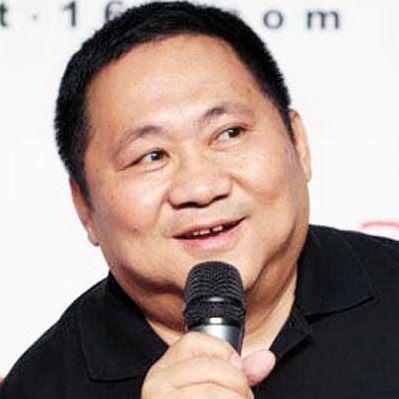 To Be Number One (1991) — Sept 24 2017
Epic trash/trash epic about real-life gangster Crippled Ho. Ray Lui plays Ho, chronicling his rise from early 60s Mainland immigrant to heroin kingpin, mainly focusing on his rivalry with fellow gang leader Fat Kwan (Kent Cheng). This is higher level gang politics than typical Triad sagas, with Ho and Kwan and corrupt Chief Inspector Tiger Lui (based on Lui Lok, known also as Lee Rock, he's played by Andy Lau in two early 90s films by that name, as well as the upcoming Chasing the Dragon, which is kind of a remake of To Be Number One and stars Donnie Yen as Crippled Ho) playing out their internal conflicts with little regard to the ideals of brotherhood and commitment that define so many heroic bloodshed gangland stories. Rather, the model here is Western crime sagas, from The Godfather to Once Upon a Time in America, with story breaks featuring stately montages of black and white stills overlaid with text (which went untranslated in the version I watched, I assume it was historical context stuff). This grandiosity uneasily dresses up Scarface level vulgarity, but without any of De Palma's sense of irony, and a plot that jumps around wildly past things that should probably be better explained. The film does sport an excellent supporting cast of Hong Kong character actors: Kenneth Tsang, Waise Lee, Ng Man-tat, Lo Lieh, and a career-best Tommy Wong performance.
Basically, it's a big, gross, nutty version of the stately crime American saga, and similarly Ray Lui's performance is like a low-rent, nuttier Chow Yun-fat. Chow and Lui starred together on the seminal Hong Kong TV series The Bund, an adaptation of which, Shanghai Grand, starred Andy Lau and was directed by To Be Number One director Poon Man-kit. To Be Number One won Best Film at the 1991 Hong Kong Film Awards. It beat out Once Upon a Time in China. I don't know why.
Shanghai Grand (1996) — April 14, 2016
Like Once Upon a Time in America mixed up with Casino Raiders, that is to say, a mediocre heroic bloodshed story (too much plot) played out in a lush period aesthetic (Shanghai in the 1930s, 1935 it would appear, but for the fact that Gone With the Wind is playing at the local movie palace). It's based on a 1980 TV Series ("The Bund") that was also remade into a new TV series this same year [1].⁠ Perhaps there was something in the air in Hong Kong in 1996 that reminded folks of the last days of chaos before all out war with Japan?
Anyway, Leslie Cheung plays an anti-Japanese freedom fighter from Taiwan, he washes up in Shanghai where he meets Andy Lau, a low-level gangster with big dreams. The two of them unite to take down a local gang leader, but, on the cusp of glory, find out that they're in love with the same woman. Everything falls apart. Stephen Tung does the gleefully violent action: one scene prominently features a board studded with nails that finds many a head, another features a giant snake that tries to eat Andy Lau. Tsui Hark produced, the screenplay was co-written by Matt Chow (who wrote both Golden Chicken and Bio Zombie), and the film was directed by Poon Man-kit, who has spent the last 20 years working in television.
---
"Once Upon a Time in Shanghai", not to be confused with Once Upon a Time in Shanghai, a 1998 Chinese film by Fifth Generation director Peng Xiaolian set in the late 1940s or Once Upon a Time in Shanghai, the 2014 action film by Wong Ching-po that is itself a remake of Chang Cheh's The Boxer from Shantung. ↩︎