Midnight Diner (Tony Leung Ka-fai, 2019)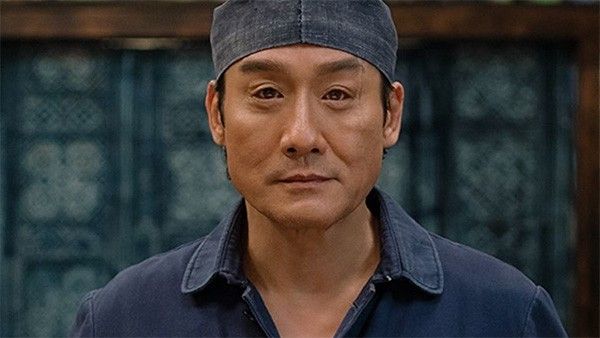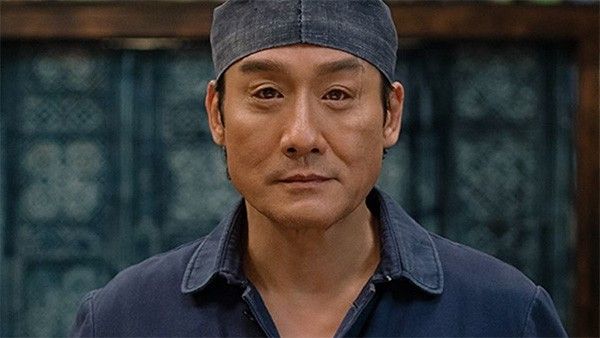 I am, as I suspect many people are, afflicted with an unquenchable fondness for movies about food. Close-ups of meat sizzling, the sound of tea being poured into a china cup, the crispy crunch of vegetables being chopped, it all triggers some kind of ASMR-like pleasure center deep in the back of my brain. Combine that with a rich environment filled with deep brown wood, dark stone tile, golden light, and a tinkling piano score, and I'm sold. Midnight Diner has all of this and more — it's only lack is any glimpse of the greatest food of them all. But fortunately there's more than enough cheese in its screenplay to compensate.
Tony Leung Ka-fai is The Other Tony Leung. Not the one who starred in Hard-Boiled and Chungking Express and In the Mood for Love, that's Tony Leung Chiu-wai, but the one who starred in Prison on Fire and Centre Stage and Election. Chiu-wai starred in Bullet in the Head, Ka-fai starred in A Better Tomorrow III. They both starred in Ashes of Time and The Eagle-Shooting Heroes. Chiu-wai is "Little Tony," Ka-fai is "Big Tony". Chiu-wai starred a couple of years ago in a movie called See You Tomorrow, about a bartender who helps people deal with various personal problems, structured as a series of short stories packed with an all-star cast. Ka-fai stars in a movie called Midnight Diner which opens this week and is about a chef who helps people deal with various personal problems, structured as a series of short stories packed with an all-star cast. See You Tomorrow was directed by Zhang Jiajia, and was based on his own story, and is dizzyingly fast-paced, zooming forward and backward in time with egregiously orange images, like Speed Racer meets My Blueberry Nights. Midnight Diner was directed by Ka-fai himself, and is based on a manga by Abe Yarō that has previously been adapted into TV series in Japan, Korea, and China, as well as two films directed by Matsuoka Joji. It's as calm and conventional as See You Tomorrow is garish and unexpected.
Leung plays the chef at a diner in Shanghai that is only open from midnight until seven in the morning. It's called, in the delightfully direct manner of Chinese movie restaurants, "Midnight Diner". It's frequented by a variety of more or less normal people, and Leung tells us their stories in narration. Some of the stories are more interesting than others, but only barely so. There's a boxer who fights with his mom (Elaine Jin) even though they both really love each other. The boxer falls for a nurse who has a daughter in a wheelchair, but his mother interferes (trying only to help, of course). A young executive (Joyce Cheng) panics about the impending arrival of the boy she was too afraid to pursue in high school. Leung's brother, a local cop, loses his temper sometimes. A young couple from Hunan break up because he wants to make money and go home while she dreams of making it big as a model. A rock star falls in love with a young singer but loses her.
None of it is particularly moving and it's certainly not original, but it is weirdly comforting to see something this old fashioned. That comfort is only amplified by the rich sensuousness of restaurant set and the cooking scenes. Leung himself very obviously is not doing the cooking (the only time we see a longshot of food preparation is a bit of him cracking an egg, all the other cooking images are close-ups that block the chef's face), which is kind of funny. And the warmth and closeness of the restaurant are nicely contrasted with the vast neon darkness of the megalopolis at night. Other recent food movies have delivered the same kinds of pleasures, while also managing to tell an interesting story: Ramen Shop's exploration of the legacy of World War II in Singapore, for example, or a young woman's reconciliation with her mother and her life in the city during a year on a farm in Little Forest (in both the two-part Japanese film and the single-feature Korean version). While Leung himself has been outspoken recently in support of the Hong Kong police and against the protesters there, there's nothing the least bit controversial in Midnight Diner. It's a conservative movie to be sure, but in the way of the kindly grandpa at the other end of the counter who dresses in tweed and doles out reassuring aphorisms and gently pours you a cup of tea when you're sad. It's a nice movie, and it made me very hungry.