Mad World (Wong Chun, 2016)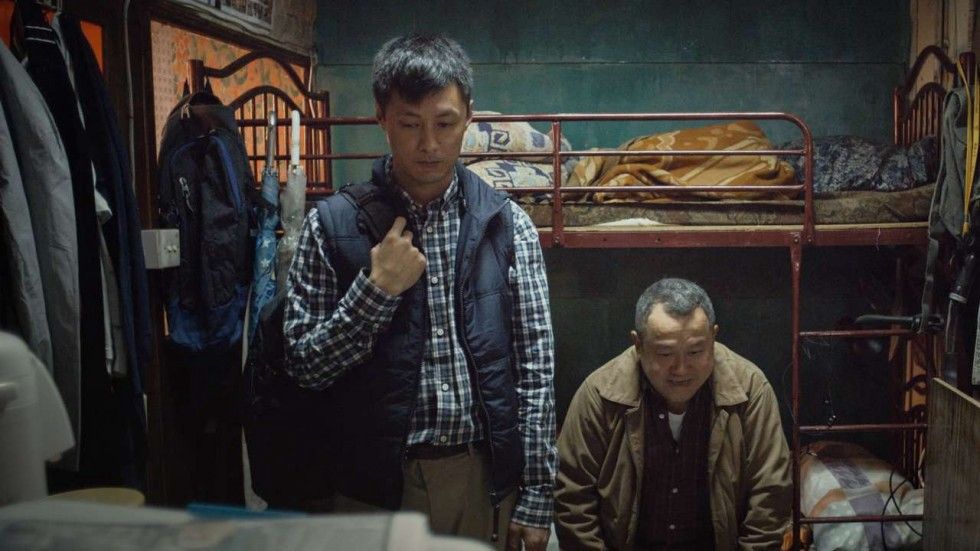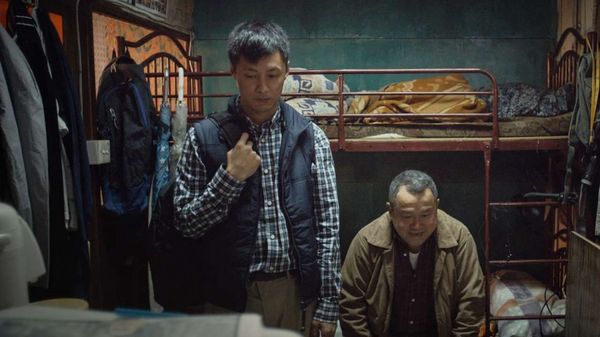 For more than a hundred years, all over the world, what is taken to be serious cinema has been defined more often than not by content. Films for grown-ups are supposed to be sober examinations of the social and political issues of the day. These are the movies that win awards. They almost never last, because as society mutates through time, the films remain frozen into irrelevance. Of the social problem films that maintain their greatness, it is almost always because of their secondary characteristics: the craft of directors, actors, writers, and others elevate films like The Best Years of Our Lives, I Was a Fugitive from a Chain Gang, On the Waterfront, or Bigger than Life beyond the prisons of their own importance. But most fall by the wayside, only unearthed by future generations of box-checkers attempting to watch all the past award winners (for why else would anyone watch Gentleman's Agreement today?) This dynamic is starkly present in histories of Hong Kong cinema, long haunted by the fact that what the colony/SAR has always been good at are genre films (musicals, martial arts and gangster films, low-brow comedies) featuring an embarrassing lack of social relevance. The narrative around the Hong Kong New Wave has largely been one of selling out: a group of young directors emerge tackling vital issues of the day then become corrupted by mainstream cinema into making impersonal works of goofy entertainment. Going back to the post-war 1950s, when musicals and kung fu serials were incubating a vast array of talent that would dominate the industry for the next 30 years, the films of import were considered to be the social problem films, especially a subgenre of family films revolving around relations between fathers and sons. A look at Taiwan's Golden Horse Awards, given for more than 50 years to the best in Chinese language film, reveals that only a handful of non-war action films have picked up the top prize, the first (as far as I can tell) being Crouching Tiger, Hidden Dragon.
But I may be overstating this. The Hong Kong Film Awards, dating back to 1982, have been much more liberal in their tastes, and last year, confronted with the choice between Trivisa, a serio-comic crime saga from the Milkyway Image studio and Mad World, a Very Important Movie by first-time director Wong Chun about a father and his son and mental illness, they chose the gangsters. Mad World kicks off a miniseries of Hong Kong films at SIFF this weekend, marking the anniversary of the 1997 Handover of the colony to Mainland China with a trio of new films and a pair of classics. Shawn Yue (an actor and former model last seen here a couple of months ago in Love Off the Cuff) plays a young man suffering from bipolar disorder who gets released after a year in a hospital into the custody of his father, an aging truck driver played by Eric Tsang. As Yue attempts to reenter society (and unadvisedly goes off his medication) flashbacks recount the events leading up to his breakdown: he quit his job to care for his elderly mother (Elaine Jin), who appears to have been afflicted with some form of dementia. This strains his relationship with his fiancée and ultimately leads to the mother's accidental death, for which Yue is charged with manslaughter but found not guilty. The present tense structure of the film follows Yue in a number of attempts to recreate his former life, all of which fail miserably (a former coworker and friend flounders under a financial crisis, his fiancée ambushes him with recrimination at a prayer meeting, a friendship with the boy next door is undermined by the prejudice and gossip of his neighbors). It's enough to drive anyone nuts.
Wong's film argues that it isn't so much that there's anything wrong with Yue, chemically or psychologically, but rather that given the social, material, and familial conditions of contemporary society (along with perhaps a genetic inheritance from his mother), depression is not only reasonable, but inevitable. His former friends are materialistic and self-obsessed (and extremely rude at weddings). Everyone he meets makes fun of him for being crazy, there's even a video of him having a breakdown in a convenience store that goes viral, because apparently everyone in Hong Kong is a monster. His father lives in the tiniest of apartments, an 8x6 room with bunk-bed, a TV, and a fold-up table, sharing a kitchen and bathroom with half a dozen neighbors. A cramped corner for forgotten people barely surviving. With rigid, confining compositions and a sickly melancholic piano score, the film is an unrelenting lecture about the pathology of modern life, illustrated by a melodramatic slideshow demonstrating its devastating effects on a matinée idol.
However, Eric Tsang, one of the key figures in Hong Kong cinema for the past 40 years, where he has served as director (Aces Go Places), writer (Tsui Hark's All the Wrong Clues (for the Right Solution)), producer (Drunken Master II, Golden Chicken, After this Our Exile) and actor both comic (as part of Sammo Hung's Lucky Stars crew) and dramatic (as Maggie Cheung's husband in Comrades, Almost a Love Story), brings a lived-in reality to the film that compensates for much of its contrivance. Where Yue plays depression as blankness and tears and Jin pushes dementia over the top, Tsang keeps things simple. A good-natured, under-educated man, his attempts to do what is best for his son are heartbreakingly inadequate (at one point saying what seems exactly the opposite of how one should talk to someone with a mental illness: "Stop being negative. It's all in your head. Think of something more cheerful. Can't you be normal?") At the Hong Kong Film Awards, Tsang won the Best Supporting Actor for his work, while Jin won Supporting Actress and Wong Best New Director. I suspect that, years from now, Tsang's performance will be the only reason to watch this movie.