Kung Fu Jungle (Teddy Chan, 2014)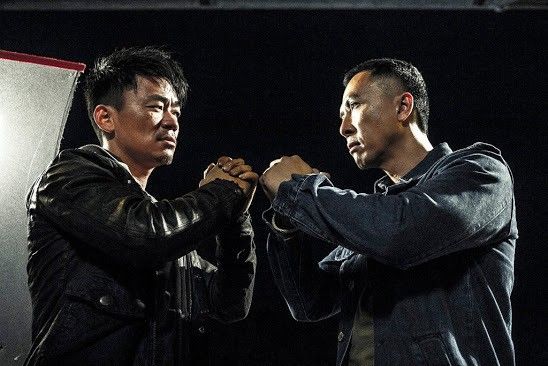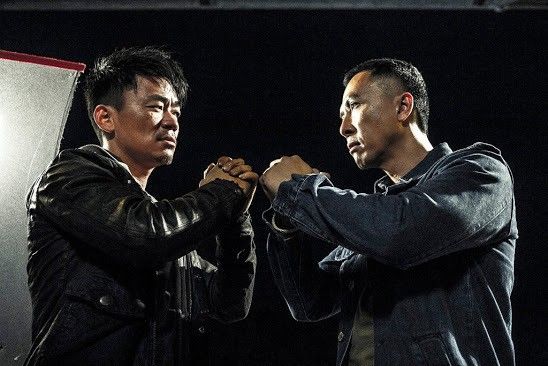 The latest acclaimed Hong Kong film to sneak onto Seattle Screens at the AMC Pacific Place (following Johnnie To's Don't Go Breaking My Heart 2 and Tsui Hark's The Taking of Tiger Mountain, among other recent hits) is a new collaboration between director Teddy Chan and star/choreographer Donnie Yen. The two were previously paired in Chan's 2009 period adventure film about Sun Yat-sen, Bodyguards and Assassins, but this new film is more in line with Yen's present-day cop films SPL and Flash Point, both made with director Wilson Yip. Yen plays a kung fu expert serving a prison sentence for accidentally killing a man in a duel. Three years into his term, the cops are on the hunt for a serial killer, one who appears to be targeting kung fu experts. Donnie volunteers his services to track down the killer, but of course he knows more than he's letting on. As with the Yip films, the action is brutally physical, aided in no small measure by CGI special effects, the impact of which is still working its way uneasily through the language of Hong Kong action cinema.
As a character study or suspense thriller, the film doesn't have much going for it. It might actually be unbearable if not for compelling performances from Charlie Yeung, as the head cop in charge (you know her from a series of mid-90s classics like Wong Kar-wai's Fallen Angels and Ashes of Time and Tsui Hark's Love in the Time of Twilight and The Lovers), and especially Wang Baoqiang (from Jia Zhangke's A Touch of Sin), as the killer, who with his dead-eyed melodramatics manages to make the film's simplistic motivations slightly believable. The two of them, along with Michelle Bai playing Yen's girlfriend/colleague, also help make the normally robotic and passionless Donnie seem almost human. Yen's been compared to Keanu Reeves, but now into his 50s the boyish air of superiority that made him such a perfect villain in his early 90s Tsui Hark films (Once Upon a Time in China 2 and New Dragon Gate Inn) is morphing into an exasperated world-weariness. The Donnie character isn't a man who has it all figured out, but one who nonetheless is supremely confident that he understands everything better than anyone else does.
Filling out the cast are a vast array of cameo appearances, from the ubiquitous Roy Szeto and Bey Logan (the man Donnie kills in the opening moment, he's the Hong Kong cinema expert familiar to US audiences as the voice of the Weinstein Company's sadly defunct Dragon Dynasty DVD series) to bit parts for contemporary directors like Soi Cheang, Andrew Lau, and Derek Kwok, to old stars like David Chiang and televised nods to icons like Bruce Lee, Lau Kar-leung, Chang Cheh, Jackie Chan, Yuen Siu-tien, and even a funny appearance by 86 year old Golden Harvest founder Raymond Chow himself. The end-credit sequence acknowledges these cameos at length, with a statement of love and gratitude and solidarity for the ongoing tradition of Hong Kong action cinema, which is a nice sentiment to be sure, but would be more appreciated in a better example of the genre.
Last weekend, Kung Fu Jungle won the Hong Kong Film Award for action choreography, which is not undeserved. The final fight sequence in particular is cleverly staged (by Yen along with Stephen Tung and regular Johnnie To action coordinator Yuen Bun) in the middle of a freeway at night, the passing trucks adding an element of surprise as well as a conveniently-timed delivery of long bamboo poles. How much of that is CGI and how much practical effects I don't know, my guess is less than you'd think but more than a purist would like. The rest of the fights are very good too, but I think I would have gone with Wong Ching-po's Once Upon a Time in Shanghai for that award. It's also a film that better represents the history of the Hong Kong action film, being an update of Chang Cheh's 1972 The Boxer from Shantung with a lot of Bruce Lee thrown into the mix (not to mention Sammo Hung and Wong Jing), but filtered through a 21st century digital sensibility.