First Love (Miike Takashi, 2019)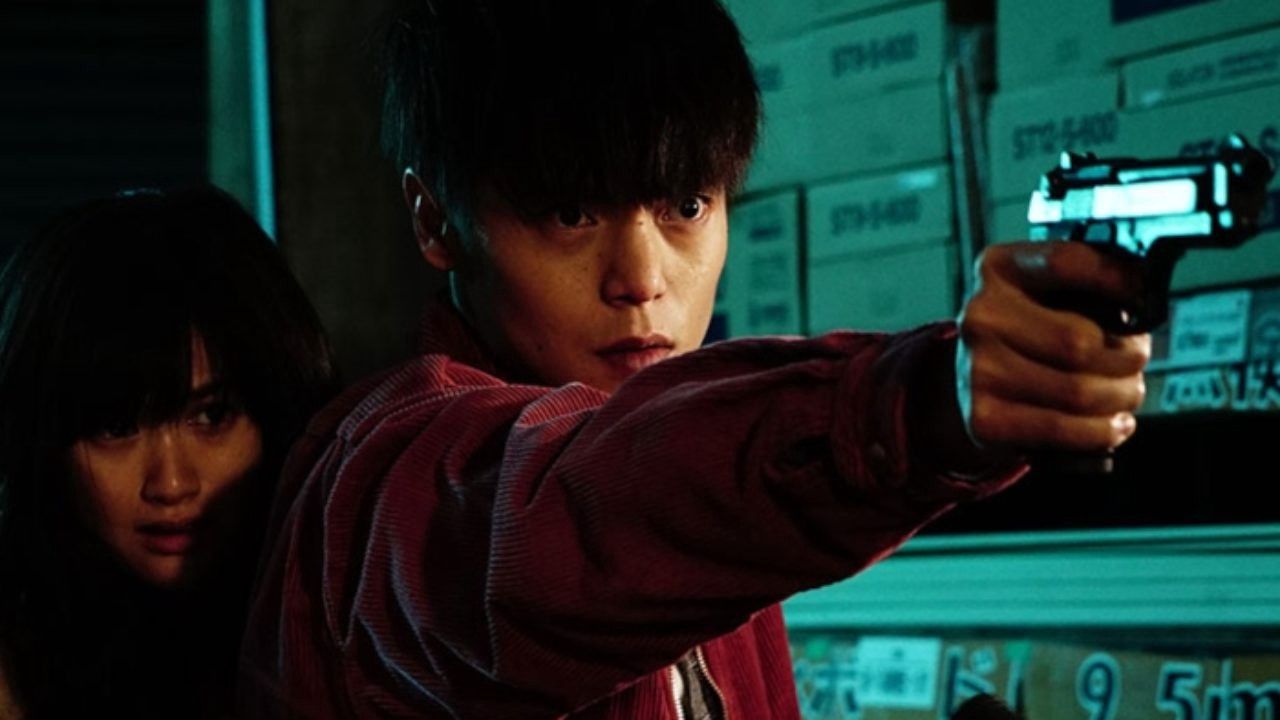 Every time I watch a Miike Takashi movie, I end up asking myself why I ever watch movies that aren't Miike Takashi movies. That's certainly the case with First Love, his latest, which premiered at Cannes earlier this year and opens next week at the Uptown. It's a familiar story: a one crazy night gangster movie mixed with just enough romance and humor to confound the tonal consistency police. But while the plot evokes faint memories of Johnnie To's The Odd One Dies or Derek Yee's One Night in Mongkok or Soi Cheang's Love Battlefield, really it's all Miike, suffused with his inimitable blend of pitch-black humor, razor-sharp filmmaking, and surprising undercurrents of hope amid all the absurdist bloodshed and horror of a world that has almost completely lost its mooring.
A young boxer who has been diagnosed with an inoperable brain tumor stumbles into a scheme wherein a low-level gangster and a crooked cop are conspiring to steal a bag of drugs from the yakuza, while framing a prostitute and a Chinese Triad syndicate for the crime. The hope is to incite a gang war and have all the bad guys kill each other off, while the schemers get away with the drugs and can then take over. But the prostitute, a young drug addict who suffers from hallucinations, caused by years of abuse by her father and her handlers, runs away from the cop at a pivotal moment and, thinking she needs rescuing, the boxer clocks the cop. The young people run away and the scheme falls apart, thanks as well to a pair of nigh-indestructible women: one the girlfriend of the guy whom the drugs are stolen from, the other a Chinese gangster lamenting the sad state of honor among today's yakuza men. A host of other memorable baddies abound, including an old school yakuza who is fresh out of prison and terribly annoyed by everyone around him, and a one-armed Chinese gangster who has no lines but follows along the whole way, waiting for his opportunity to take revenge on the man who maimed him.
Miike unfolds the convoluted plot with expert precision, such that it's pretty much always clear exactly who is double-crossing who, and why. And those double-crosses play out in an escalating series of violent encounters, as funny as they are original. I wouldn't dare spoil any of the surprises the movie has in store, but I want to single out Miike's editing in particular, cutting on motion with as much attention to the flow of action as, say, Steven Spielberg, but with a sublime sense of humor, as when a punch in the boxing ring becomes a beheading stroke of a katana in a dark alley. First Love is filled with these little touches. One imagines Miike chuckling away as he finds ever more demented ways to depict violence on-screen. I've said before that no one in contemporary cinema has as much fun making movies as Miike Takashi, and First Love is him working with complete freedom within otherwise well-worn genre terrain.
Even the romance is unusual. Given the circumstances, and their various medical and mental conditions, it'd be absurd, something that only happens in the movies, for our two innocents to fall madly in love right away (even with the help of a pop song, as they do in Wong Kar-wai's As Tears Go By). Instead, the First Love of the title can only grow after the trials of the One Crazy Night have been put behind them. Not just a lunatic cascade of gangster movie violence, the night instead becomes a stand-in for all the horrible things that have happened to them in their pasts, and only after they survive them and move on to a new day, is a first love even possible. The final shot doesn't need a pop song, or even a close-up, to be the most hopeful, most romantic image of the movie year.