Ang Lee Capsule Reviews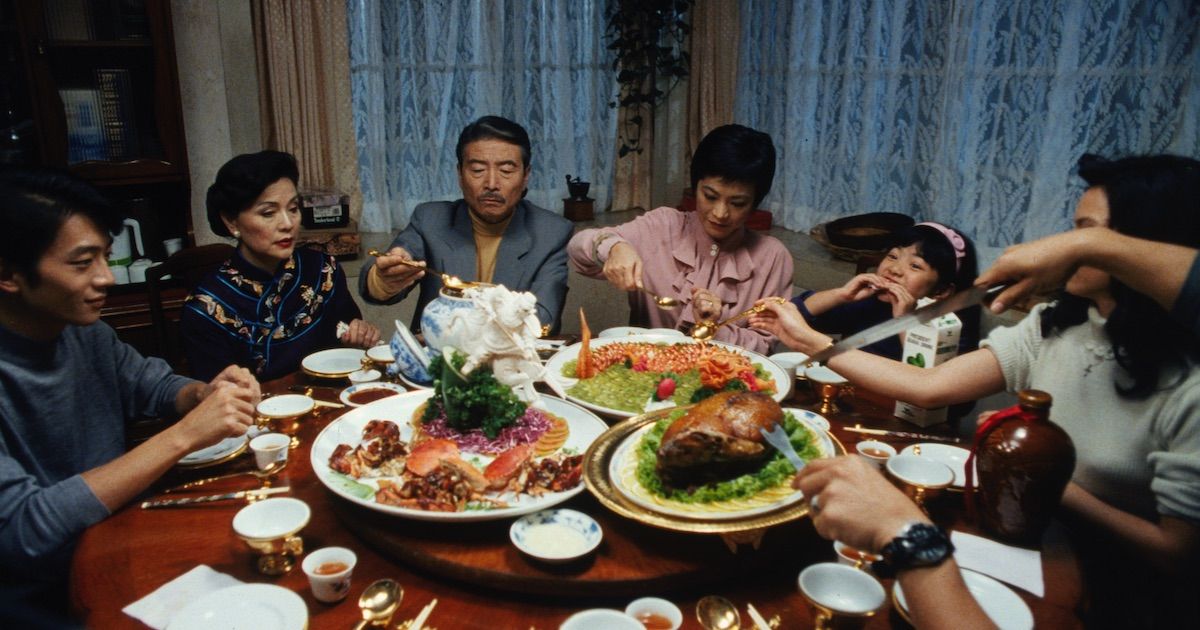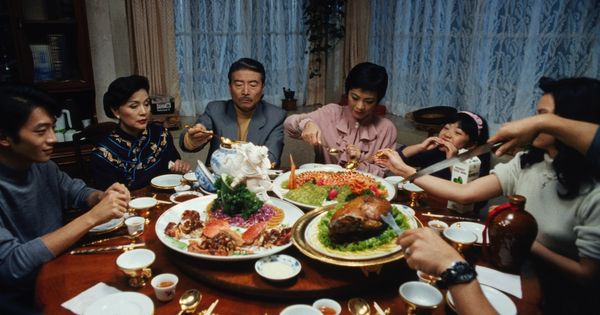 Eat Drink Man Woman (1994) – May 5, 2018
A nice movie.
Basically a straight version of a family Lunar New Year comedy. All's Well Ends Well or Boys Are Easy for the international art house circuit.
But with oh so much food.
Added April 25, 2023:
À la fin tu es las de ce monde ancien.
This is the third time I've seen this and I can never remember anything about it. It's good, but it's just one of those movies that slips out of my head.
LOL that Sex and the City ripped off its theme song from here.
Sense and Sensibility (1995) – August 13, 2015

Maybe it's just in comparison to the miniseries we've been watching, but this seems like the slightest British Literary Adaptation yet. The central conflict is there, of course, underlined by the dialogue but sold by Emma Thompson, whose performance far exceeds her Oscar-winning screenplay. Ang Lee's classical compositions limit the characters perfectly: even when they're given a bit of freedom, they're still trapped. How weird is it though that the romantic heroes are the wildly anachronistic Hugh Grant, nearly sputtering Thompson off the screen, and Alan Rickman, terrific as usual but nonetheless 30 years older than Kate Winslet? Colin Firth could disintegrate these guys with one glance.
Lust, Caution (2007) – November 5, 2019
Ang Lee's Lust, Caution is, with A Touch of Zen, the most famous film in the DC Chinese Film Festival's 'Women in Chinese Cinema' series. It's also maybe the most perfectly complicated film for the series' theme, with a whole host of issues swirling about its women in front of and behind the camera. Famously, it's the film that got actress Tang Wei banned from making movies on the Mainland for several years, depriving us all of one of the great actresses of our time during some of her prime movie-making years. Only in 2014 and 2015, when she starred in Ann Hui's The Golden Era, Johnnie To's Office, Michael Mann's Blackhat, and Mabel Cheung's A Tale of Three Cities, did she finally regain the stature she deserves (she was terrific again last year in Bi Gan's Long Day's Journey Into Night). The reason she was banned was because of the film's explicit sex scenes, and it is to be noted that while she was punished, both Ang Lee and the other participant in those scenes, Tony Leung Chiu-wai, were unaffected.
It's questionable how essential those scenes are. They are not, for example, present in the short story the film is based on. But they do help to build the relationship between Leung, a collaborationist minister during the Anti-Japanese War, and Tang, the honey pot sent to set him up for assassination by a Resistance group. The film rests uneasily in the space between these two people: we're never sure what they really think of themselves or the other person. Their relationship is a constant war of control, not just over the other, but over themselves, and the exhaustion, and exhilaration, of that is laid bare (so to speak) in the film's three sex sequences. But whether the explicitness of those scenes is necessary, or like Lee's later embrace of digital and high frame rate technology, a special effect adopted simply because the director wanted to see how far he could push the boundaries of acceptable mainstream filmmaking, is another question entirely.